Leading multinational supplier of avocados, Westfalia Fruit unveils their forward-looking approach to address the numerous challenges faced by industries worldwide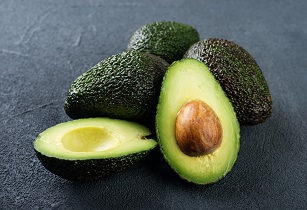 The entire supply chain is facing immense challenges due to a number of reasons including exploding energy costs, climate change and inflation among others. (Image source: Adobe Stock)
Strategies proposed to tackle these challenges include diversifying supply chains, investing in new technologies and building resilience through risk management.
Supply chain diversification
Diversification of the supply chain reduces risks of disruptions by spreading out production and sourcing across multiple locations. Moreover, it provides increased resilience, less reliance on any one source or service, improved cost management and competitiveness, increased flexibility to easily respond to changes in demand, staying ahead of trends, enhancing competitiveness, and championing sustainable production.
Westfalia Fruit has invested in new sources of supply to bolster paradigm supply shifts to today having the most diverse avocado growing footprint, with expansions seen globally in recent years.
Adoption of ultramodern technologies
The use of technology such as precision agriculture and automated packing, blockchain-based traceability systems, along with efficient data management can increase efficiency, reduce costs, reduce waste and minimise environmental impact.
"We use the whole crop, supplying whole-head avocados to leading retailers, food service and wholesale customers," noted group COO of Westfalia Fruit, Graham Young. "Unsuitable avocados are processed to extract the pulp of which is used into a plethora of value-added products. But we don't stop there - we strive to use everything, with our avocado stones generated from this process being used as an extollator in cosmetics replacing harmful micro-plastics - it really is a virtuous circle of production while ultimately unlocking value in the supply chain."
Improved forecasting encompassing data management and 'mining' leads to improved inventory management, reduced waste, and increased sales, improved collaboration, and communication among different stakeholders in the supply chain.
Westfalia Fruit, which is home to the world's largest privately funded research institute, focuses on sub-tropical fruits - specifically Avocado. This research is crucial to the health and vibrancy of the global Avocado industry and is delivered through the three principles namely, experimentation, demonstration and commercialisation.
"The importance that this research makes not only to Westfalia but to the entire global avocado industry cannot be understated. The timings involved are lengthy, 25 years for the development of disease tolerant root stocks and a new variety to be released," said Young. "We as an industry are reaping the rewards today of disease resistant root stock development that started more than 35 years ago, taking a longer term risk management approach. Our commitment extends beyond our own interests; it is a commitment to the vitality of the entire global avocado industry."
Commitment towards a better future
From a global perspective, Westfalia Fruit's comprehensive resilience strategy highlights its dedication to adaptability and proactive risk management. By addressing both internal and external challenges, prioritising collaboration, compliance, and holistic risk assessment, the company is strategically positioned to strive to ensure the continuity and stability of supply chains in the short, medium, and long term. These endeavours fortify business sustainability and elevate the strength and resilience of the entire industry.
For more information, visit: https://www.westfaliafruit.com