The NEW Future Food-Tech Alternative Proteins Summit 22-23 June will unite global food industry leaders to map out the future of protein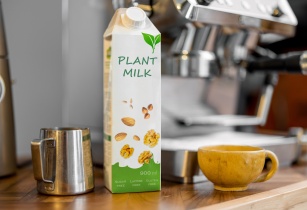 Future Food-Tech Alternative Proteins Summit. (Image source: Adobe stock)
With discussions centred on plant-based, cell-based, and microbial fermentation, the summit will deep-dive into transformative alternative protein technologies and offer unrivalled networking to unlock partnerships.
Let's hear from the experts of the New Future Food Tech Alternative Proteins Summit, 22-23 June.
Unpacking the possibilities of new technologies and creating unified approaches to scale the next generation towards novel proteins, Ryan Pandya, co-founder and CEO, Perfect Day, shared his view, Our vision of building a more equitable, resilient and diverse food system will only become a reality with collective action. Alongside other nutrition, health, and sustainability innovators, we're committed to maximising the number of consumers we can reach by 2030 as we look to create a new category of kinder, greener food options.
Irina Gerry, cmo, Change Foods, said, Within our lifetimes, global food systems will be completely re-shaped to become more sustainable, resilient and equitable. Alternative proteins will play a major role in feeding the growing population by providing sustainable sources of nutrition and creating combinations of ingredients, flavours and consumer experiences that we never thought possible.
Liz Specht, director of Science and Technology, GFI, quoted, There has never been a more pivotal time for the alternative protein sector to capitalize on the tides of change set in motion over the last few years. Innovations in the near future will incorporate multiple alternative protein platforms and pursue more sophisticated product types.
Costa Yiannoulis, co-founder and managing partner, Synthesis Capital, commented, Alternative proteins represent both the key lever to accelerate food systems transformation, and a market at the cusp of multi-billion dollar growth. We have seen the beginnings of a paradigm shift in protein production. The focus is now on supporting the best solutions to scale and re-build a resilient, sustainable food system.