Countries in Africa are having to preserve and share genetic resources, which are affecting agricultural productivity to ensure food security across the continent, the UN Agricultural Agency has said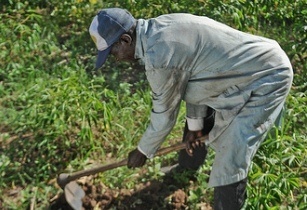 The FAO has stated that world agricultural production needs to increase to 60 per cent by the middle of this century to meet the demand of the world's growing food population. (Image source: CGIAR Climate)
The Commission on Genetic Resources for Food and Agriculture has been working towards providing global food security by promoting the conservation and sustainable use of genetic resource.
There are an estimated 30,000 edible terrestrial plant species in the world, according to the FAO.
Around 30 crops make up for 95 per cent of human food energy needs, with rice, wheat, maize, millet and sorghum totalling to 60 per cent of these, the FAO said.
"Climate change impacts are expected to reduce agricultural productivity, stability and incomes in many areas that already experience high levels of food insecurity," stated Food and Agriculture Organization (FAO) deputy director-general Dan Gustafson.
"Yet world agricultural production must increase 60 per cent by the middle of this century - less than 40 years from now - to keep pace with the food requirements of the world's growing population," he said.