Canada-based MasterCard Foundation has announced it will provide a US$50mn fund to help improve the lives of smallholder farmers in Ghana by enabling agricultural businesses to extend financial services in the country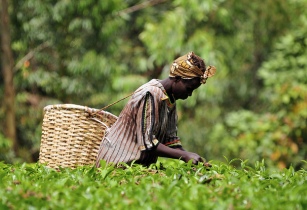 MasterCard Foundation's fund is expected to support ideas that will have the potential to have a deep social impact on the lives of rural people of Ghana. (Image source: CIAT/Flickr)
Roger Morier, senior communications manager at MasterCard Foundation, said that the goal of the fund was to transform lives by increasing access to financial services for at least one million financially excluded people living in rural and agricultural areas of Ghana.
MasterCard Foundation aims to do so by supporting financial service providers or institutions with a financial solution to develop new or expand existing financial products, services or delivery platforms that will increase financial access for people living in poverty, rural or agricultural areas, Morier added.
Reeta Roy, CEO of MasterCard Foundation, noted, "Over the last decade, many countries in sub-Saharan Africa have enjoyed substantial economic growth but much of this growth has not benefited the rural poor, especially smallholder farmers who are mostly women and who depend on subsistence agriculture for their livelihoods.
"This new fund will stimulate private sector organisations to provide affordable and accessible savings, credit and insurance products. These services are essential to enable Ghanaian farmers to increase productivity and incomes."
Roy revealed that the fund will be managed by KPMG International Advisory Service of Ghana.