Farmers in Kenya have praised the country's president, Mwai Kibaki, for his instruction to the government for the issuing of US$35mn to import subsidised fertiliser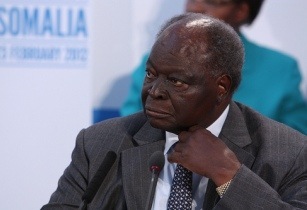 Kenyan president, Mwai Kibaki, has given the go-ahead for the importation of subsidised fertiliser. (Image source: Foreign and Commonwealth Office)
Kibaki has also ordered seed producer, Kenya Seed Company, to reduce the price of maize seed for the benefit of farmers in the country.
Kenya Farmers Association director, Kipkorir Menjo, has called for the imports of subsidised fertiliser to be moved along quickly.
National Cereals and Produce Board (NCPB) managing director, Gideon Misoihas, said that they had received the president's order and it would be carried out straightaway.
The board aims to help farmers despite the challenges it has been facing in importing the subsidised fertiliser following disputes.
Farmers in Kenya have previously purchased a 50kg bag from NCPB and the cost is set to rise from US$29 to US$46.
The Kenya Seed Company (KSC) has said that it would follow the President's order once they receive official communication from the country's agriculture ministry.