Kenya's Nyandarua County government is partnering with National Potato Council and German Technical Cooperation Agency to produce new potato varieties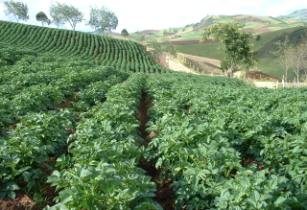 Potato is the second most important food crop after maize in Kenya. (Image source: USAID/Flickr)
Daniel Waithaka Mwangi, governor of Nyandarua County, said that the potatoes would be processed in factories to produce value-added products.
"The first step will be to initiate production of clean seed of the appropriate variety and then supply them sufficiently to all potato farmers in the county and scale up the production to sustain the processing demand of the potatoes," stated Mwangi.
The governor noted that Kenya imports a large quantity of potatoes from Egypt and that the county is committed to boost production of potatoes to reduce the import costs for the national government.
According to Mwangi, an estimated 35,000 ha of potatoes are grown annually in Kenya. Potato production has increased in recent years mainly due to growth in population and diversification of crops, he revealed.