Nigeria is looking at exporting cashew nuts worth US$2bn in next two years as part of its measures to diversify the economy and move away from over-dependency on oil, according to executive director of Nigerian Export Promotion Council (NEPC)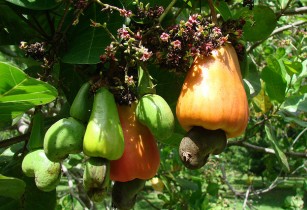 Nigerian Export Promotion Council (NEPC) is developing a plan to promote export of cashew. (Image source: CIGAR/Flickr)
Olusegun Awolowo, executive director of NEPC, said that Nigeria had exported cashew nuts worth US$106mn to Vietnam in 2014.
"We are working on a four-year development plan. We can make US$2bn in next two years. We will scale up the production of cashew nuts and export its raw kernels and also do processing. We have 13 national strategic export products that will replace crude oil in terms of their revenue generation. The future of Nigeria is bright," he added.
Awolowo noted that the fall in the prices of oil in the international market has presented itself as a blessing in disguise. "The fall of the oil prices did not surprise us, but we have been working on the diversification of the economy under the Nigerian Industrial Revolution Master Plan. The idea is to fully diversify Nigerian economy by 2020," he said.
As part of measures to improve standards and high-quality of exportable products, the NEPC executive director explained that the Standards Organisation of Nigeria (SON) has established two international standard laboratories where goods and products for export could undergo test.