The agricultural ministry of Nigeria has announced its target to produce 51mn metric tonnes of cassava in 2017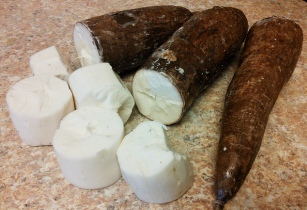 Cassava is the third largest source of food carbohydrates in Africa, after rice and maize. (Image source: Dennis S Hurd/Flickr)
Akinwunmi Adeshina, Nigeria's minister of agriculture, said, "In 2014, 38mn metric tonnes of cassava was produced in Nigeria. Our target for 2017 is to reduce the cost of production and this varies with locations within Nigeria. We want to reduce cost by giving out improved varieties to farmers, which we have been doing in the last three years."
The federal government had a bulk sum of about US$22.3mn deposited with the Bank of Industry, which it is going to use to support and upgrade equipment for small and medium enterprises (SMEs) producing cassava flour, Adeshina added.
The Ministry stated that quality management training will be introduced in terms of skill development and business development to improve upon capacity of the existing SME.
According to the minister, the importance of the technical skills and training workshop was to create markets for the farmers and catchment areas for their market. He insisted that the location of such markets should be between 30 km to 50 km radius from the production farms.
"We are here for the production of cassava flash drive high quality cassava marsh. When we talk of flash drive, we mean the type of equipment used that is the grated, pressed cassava marsh introduced into the processing machine," the minister added.