The Nigerian government has undertaken a project that will entail the distribution of 10mn mobile phones to farmers to help them access agriculture inputs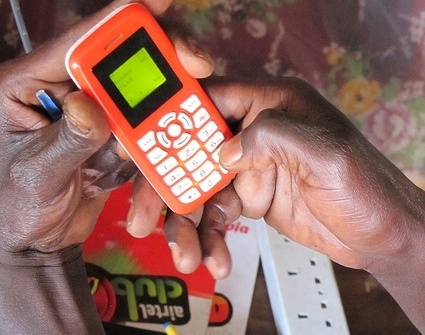 The step will eliminate challenges that farmers face due to delay in information dispersion. (Image source: S1m0nB3rry/Flickr)
According to Nigeria's Federal Ministry of Agriculture and Rural Development, the step will make the country's agricultural sector more tech-friendly and eliminate challenges that farmers face on a daily basis due to delay in information dispersion.
The ministry recently revealed the final stages of its plan to distribute 10mn phones to farmers across the country.
Akinwumi Adesina, the country's agriculture minister, highlighted the planned distribution during a workshop under the National Presidential Initiative on Youth Employment on Agriculture Programme (YEAP). The distribution of the mobile phones has been scheduled for completion by 2013.
"We have launched the Growth Enhancement Support Scheme through which farmers now receive their fertiliser and seed support through their mobile phones, or Electronic Wallets," Adesina said.
"By 2013, we plan to distribute 10 million mobile phones to farmers across the country to make it easier for them to access inputs. Nigeria is the first country in Africa to use electronic wallets to reach farmers with inputs," he added.
"The YEAP workshop was organised to enable stakeholders, comprising young entrepreneurs, the civil society, financial institutions and donor agencies in the agriculture sector, design a roadmap that will make agribusinesses attractive to youths across the country."