West African Heads of State and ministers affirmed their commitment to accelerate investments and reforms to make fertilisers more accessible and affordable, during the high-level roundtable jointly organised by the Togolese government, the World Bank, and the Economic Community of West African States (ECOWAS)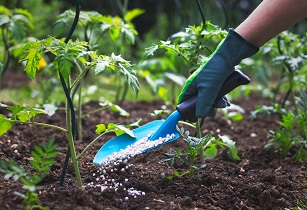 Without vision and strategy, fertilisers can quickly turn from a promise of soil restoration to the cause of deterioration. (Image source: Adobe Stock)
During the event, industry leaders and development partners from the Economic Community of West Africa Agricultural Policy (ECOWAP) reaffirmed their commitments to the development of an innovative and integrated approach for sustainable soil fertility management.
A roadmap on soil health was endorsed by the country delegations, bringing together President Faure Essozimna Gnassingbé of the Republic of Togo, President Mohamed Bazoum of the Republic of Niger, President Umaro Sissoco Embalo of Guinea Bissau, as well as ministers of agriculture and finance.
The World Bank Group (WBG) announced an additional US$1.5bn dollars by 2024 – an increase from US$4bn already committed and under implementation to US$5.5bn. It includes continued support for reforms needed to improve soil health and strengthen the fertiliser sector in terms of subsidy management, quality control and traceability through policy development operations and green fertiliser production projects. The Netherlands has also pledged US$107.7mn to support the sector in West Africa over the next decade.
In a call to strengthen the resilience of agricultural and food systems, regional leaders approved a declaration covering a series of concrete objectives and measures:
Tripling the consumption of fertilisers and doubling agricultural production by 2035 by adopting an integrated approach to land management and soil health restoration
Urgently improving access to mineral and organic fertilisers for small-scale farmers, with a focus on climate resilient crops to ensure people become food secure
Adopting policy measures to facilitate access and use of fertilisers by eliminating customs duties and taxes, promoting transparency, and developing capacity for quality control and traceability through the establishment of the West African Fertiliser Quality Control Committee
Strengthening research and development systems on sustainable land management, including adoption of new technologies
Boosting investments in transport, shipment, and storage infrastructure, as well as establishing financing and risk-sharing facilities for input manufacturers and distributors in the region, with the support of the WBG, regional investment and development banks (EBID, BOAD), African banks (AfDB, Afreximbank)
Enhancing regional collaboration to improve the production, procurement and distribution of organic and mineral fertilisers in the community space thought the operationalisation of the African Fertiliser Development Financing Mechanism
Governments, regional and development partners, including ECOWAS, the WBG, and private sector leaders also committed to report back on the progress achieved on these goals in the coming months.