Rwanda is planning to increase the cultivation and development of natural insecticide — Pyrethrum — in order to boost revenue for local farmers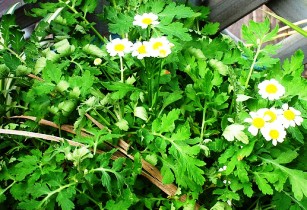 Tasmania is currently the world's biggest producer of Pyrethrum. (Image source: Newtown Grafitti/Flickr)
According to analysts, Pyrethrum is ideally suited to the climate in the foothills of the Virunga mountains situated in the north region of Rwanda.
Jerome Mureramanzi, production manager at the Rwanda Pyrethrum Company (Sopyrwa) said, "Rwanda decided to develop pyrethrum as a cash crop, so as to get an additional source of revenue for farmers and another foreign exchange earner."
Tasmania is currently the world's biggest producer of Pyrethrum and is exported to the US, Europe and Asia.
"As the world becomes more conscious of the need to protect the environment, Rwanda has seized the opportunity to develop this natural insecticide," Mureramanzi added.
The plant, from the chrysanthemum family, contains the organic substance pyrethrin, which acts on the central nervous system of insects, AFP reported. The crop also helps fight soil erosion.
The programme, funded by USAID and Wisconsin-based cleaning products manufacturer SC Johnson, has been training farmers since 2009 on how to increase yields and improve the quality of the pyrethrum flowers they cultivate.