The Tanzanian government has revealed it has earned between US$90mn and US$100mn from cotton sales annually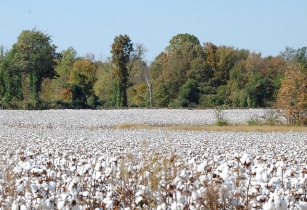 Cotton in Tanzania is grown in 15 regions across the Western and Eastern zones. (Image source: Edgar Pierce)
Tanzania Cotton Board (TCB) noted that Tanzania's cotton industry is facing challenges with seed germination.
According to TCB, cotton is grown in 15 regions spread across two zones which are Western which includes Mwanza, Shinyanga, Simiyu, Geita, Tabora, Mara, Kigoma, Singida and Kagera, while the Eastern zone has Morogoro, Iringa, Coast, Tanga, Kilimanjaro and Manyara.
"It should be clear that, there are no seed production farms in Tanzania. The sector entirely depends on the seed produced by the farmers to get seeds for planting in the subsequent season," said TCB's acting director general, Gabriel Mwal.
"Therefore if the seed cotton was adulterated by water or any other foreign material which can harm the seeds, nothing can be done to make them good," added Mwal.
The company's director of regulatory services, James Shimb, added that for the coming 2014/2015 season Tanzania is set to experience a rise in profits as planting will cover 400,000 ha.
"It is estimated around 400,000 ha will be sown with cotton season whereas 16,892 tonnes of fuzzy seed."