Farmers in Zimbabwe can improve food security through successful tobacco farming, according to British American Tobacco Zimbabwe Limited managing director Lovemore Manatsa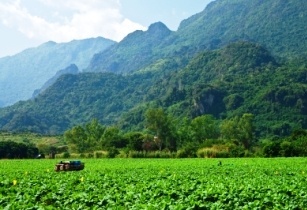 Zimbabwe's tobacco sector is expected to combat food security issues in the country. (Image source: Sura Nualpradid)
Tobacco farming is linked to growing other crops in rotation with the cash crop, which can reduce food shortages in the country, Matsa said.
Manatsa said a land reform programme set-up by the government has led to the rise in the number of small-scale tobacco farmers from 30,000 in 2000 to around 75,000, which in the long-term will enhance food production in the country as there is high demand for tobacco exports.
Addressing guests recently at the 12th Annual International Management Conference in Vumba, Zimbabwe Manatsa said that a fall in the quality and output of tobacco in Zimbabwe was still expected as Zimbabwe's tobacco sector was undergoing major work.
Tobacco farming in the country is showing signs of improvement, with a reported rise in crop size from around 40mn kilogrammes in 2005 to 165mn kilogrammes last season, Manatsa said.
"Zimbabwe historically has an internationally deserved reputation for producing flavour styles of tobacco comparably and arguably superior to the only other competing flavour producing countries, Brazil and the United States and this dominance can partly be attributed to climate."
"We also have good management, research, training, and accompanying infrastructure such as curing facilities," he added.