Eseye, global provider of M2M cellular connectivity for the Internet of Things (IoT), has partnered with Burkard, to use IoT in forecasting crop disease, with an aim to enhance yields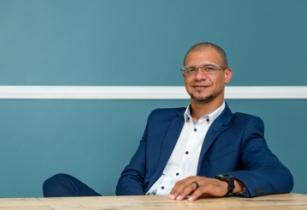 Jeremy Potgieter is the regional head for SADC in Eseye. (Image source: Eseye)
Burkard is designers and builders of air samplers for agricultural research since 1953. It has developed a piece of real-time pathogen monitoring equipment to predict and provide an early warning system of crop disease risk.
The collaboration aims to deliver secure and reliable global cellular network data through Eseye's AnyNet Secure SIM technology. It further focus on providing automatic routing up to 440 cellular operators in 190 countries and linking seamlessly to the AWS Cloud.
According to the industry experts, crop diseases can have a devastating humanitarian and economic impact. As it is estimated that a 70 per cent increase in food production is required to feed the world's population by 2050, enhancing the world's food supply has become a major issue.
Jeremy Potgieter, regional head of SADC in Eseye, said that 20-40 per cent of crop losses are attributed to disease. He said, "The accurate prediction and prevention of diseases is a vital area to address in the battle to enhance yields and is now an area in which cellular IoT and the AWS Cloud is providing support to an innovative solution."
Traditionally, the method of identifying signs of crop disease has been time-consuming, cumbersome and costly, involving research scientists assessing the contents of in-field samplers under a microscope.
Burkard's product aims to use Eseye's AnyNet Secure global cellular connectivity and AWS IoT to enable farmers to receive tailored information from their own fields and to have full control over that data.
Potgieter explained that the Burkard Auto Sampler sits permanently within a farmer's field remotely collecting DNA release and uses a LAMP assay to quantify airborne spores. "Crop data is transmitted, over-the-air via the AnyNet Secure SIM, back to the AWS Cloud where it is analysed and reported in a matter of minutes using AWS IoT Gateway tools, which do the mathematics behind the forecasting. Information is stored and presented back so farmers can see exactly which fields are at risk and act accordingly to treat the crops," said Potgieter.
Stuart Wili, managing director at Burkard, said that the aim is to give farmers an answer to their concerns on the ramifications of crop disease. The solution also focuses on supporting the environment and saves time, resources and money.
"We plan to roll out the technology across the globe, particularly in developing countries, where the importance of farming is far higher, and therefore the need to prevent disease to ensure a healthy crop is even greater," Wili added.