Mombasa County has stated that it will set up a US$23.5mn modern quarantine facility to check livestock diseases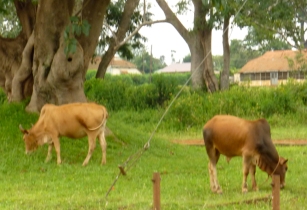 A partnership between Mombasa Country and the Kenyan central government will oversee the construction of the livestock quarantine facility. (Image source: US Army Africa)
The Kenyan county is home to the Port of Mombasa where thousands of livestock are shipped annually, primarily to customers in the Middle East.
The quarantine facility will host laboratories, emergency slaughterhouses, incinerator and holding grounds with livestock pens and will be constructed in Miritini, on the outskirts of Mombasa. The facility will be constructed in partnership with the central government which has already offered 600 acres of land for the development.
"We are ensuring that we comply with the World Animal Health Organisation's required safely standards and the World Trade Organisation's requirements on safe trade in animal and animal products," said Dr Kisa Ngeiywa, director of Veterinary Services at the Kenyan Ministry of Agriculture, Livestock and Fisheries.
The international trade in livestock also played a role in the establishment of the facility.
"We are next to a large ocean and an airport that provide gateways for export trade of livestock and livestock products," said Antony Njaramba, the executive in charge of livestock, agriculture and fisheries for MombasaCounty.
According to Njaramba, livestock destined for the export market will be brought for quarantine and kept for more than a month before being exported, either as meat or live animals.
Kenya is expected to earn up to US$23.5mn annually through this livestock quarantine business, sources added.

Mwangi Mumero