The Food and Agriculture Organisation of the United Nations (FAO) along with Mozambique and Zimbabwe, launched a US$500,000 Technical Cooperation Programme (TCP) to combat the spread of Foot-and-Mouth (FMD) serotype O and thileriosis, thereby improving food and nutrition security and market access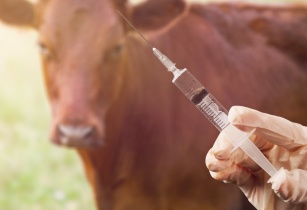 An emergency support has been launched to mitigate risks and to improve food security, nutrition and access to market of livestock farmers. (Image source: Adobe Stock)
Animal disease outbreaks like FMD often affect beef and related product exports, thereby negatively impacting the economy. FMD has been reported in Mozambique and Zambia, although no cases have been confirmed in Zimbabwe and until recently, South Africa. Moreover, since Zimbabwe shares borders with both countries, chances of spread are very high. On the other hand, major tick-borne diseases (TBDs) namely theileriosis, babesiosis, ehrlichiosis and anaplasmosis have been affecting cattle in South Africa and Zimbabwe, with more than 60% of TBD-induced ruminant deaths since 2017 being attributed to theileriosis, a fatal protozoal infection of cattle.
"The rise in cattle fatalities in Zimbabwe due to theileriosis, and the imminent threat of spread of FMD serotype O in the region, jointly necessitated the development of this 'Emergency support to mitigate theileriosis disease in Zimbabwe and the risk of FMD serotype O in Southern Africa' project (TCP/SFS/3908)," said Patrice Talla, FAO subregional coordinator for South Africa and FAO representative to Zimbabwe, Lesotho and Eswatini.
In 2018, FMD serotype O which was the considered exotic to South Africa, was also reported in Zambia, later spreading to Nambia, Malawi and Mozambique. Building on Nambia's success in repelling the serotype O incursion, the TCP will intensify surveillance efforts and build capacity through training of key personnel and farmers to reduce the risk posed by FMD serotype O not only in Mozambique and Zimbabwe but the rest of the region. Also, the TCP complements country level efforts that are currently in place and is therefore not considered a stand-alone intervention by the FAO.
"In recent years, FAO has supported countries in the region to respond to several livestock-related emergencies occasioned by animal disease outbreaks and natural disasters. Technical assistance in the control of transboundary animal diseases (TADs), particularly efforts in mitigating the spread of the new serotype O of FMD virus has already been offered in Malawi, Comoros and Zambia," added Talla.