Eritrean Poultry Farming Company, a private firm situated near the Mai-Nefhi region, has announced the introduction of new machinery worth US$1.9mn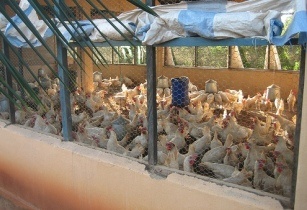 The Eritrean Poultry Farming Company currently owns around 5,000 pullets, which would be important in meeting demand following the expansion of the firm's production capacity. (Image source: Erik Cleves Kristensen)
Tsehaye Gebreyesus, manager of the company, said it has plans to enhance its poultry production by installing new incubators and that it would stop importing chicken, which had in the past affected the business from producing a high number of poultry.
The Eritrean Poultry Farming Company currently owns an estimated 5,000 pullets, which has proven to be important in helping the firm meet its domestic demand following the expansion of the firm's production capacity.
Gebreyesus also called on Eritrean nationals, both at home and abroad, to become beneficiaries of new investment opportunities that have surfaced in the country, such as those present in the poultry industry.