A two-day training programme for 48 Gambian poultry farmers on poultry production and management has been carried out in the North Bank Region (NBR) by the Regional Agriculture Directorate of Kerewan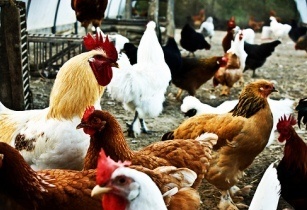 Poultry management could improve nutrition, increase income and work towards reducing poverty rates, stated Dr Saikou Sanyang. (Image source: Hadleygrass)
NBR Agriculture director, Dr Saikou Sanyang, highlighted why capacity development of farmers in all areas of best farm practice was important and said that it would contribute to improving agriculture yields and provide better lives for farmers.
The International Fund for Agricultural Development (IFAD) recently provided US$34mn worth of financial backing to Gambia, which will aim to combat food security issues and provide income for rural areas in the country.
Farmers should be more proactive by utilising their skills and knowledge on poultry management, which would promote diversification, Sanyang commented.
Sanyang explained that good management of poultry improved nutrition, increased income and worked towards reducing poverty rates.
According to the regional livestock officer, Momody Darboe, farmers have gone to great lengths to promote diversification and contribute to food security.
Long-term plans to boost farmers' poultry production are underway, he said, before appealing to producers to report any suspected poultry health cases to their nearest veterinary offices.