At VIV Europe, held last week in Utrecht, Meyn's latest poultry processing technology made its world debut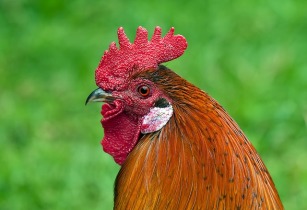 Meyn provides poultry processing solutions across the globe. (Image source: miniformat65/Pixabay)
The Meyn Grande drawer system can process poultry at a speed of 15,000 birds per hour. The system offers flexible layouts depending on the requirements of individual plants and can be expanded with the company's Multistage CO2 stunning and automatic trailer unloading and loading. There is 255mm of headspace for the birds, ensuring high levels of animal welfare and preventing heat stress, which can affect the quality of the meat.
Other innovations launched at VIV Europe include the Meyn Carousel Rehanger M2.0 for optimising transfers of birds along the production line, and the Meyn Physic cut up line M3.0, which can process 7,500 birds per hour.
Leveraging digital technology was an important theme at the conference sessions at VIV Europe and this was reflected in Meyn's launch of Meyn Connect 1.1, which enables data to be monitored in real time and combined into integrated reports, connecting hardware to software.