The South African Poultry Association (SAPA) welcomed the commitment made by President Zuma, at the State of the Nation address on the 17 June 2014 to the agricultural objectives as set out in the National Development Plan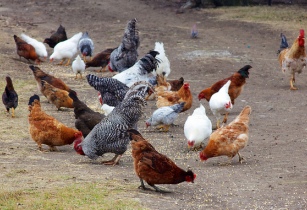 SAPA has put plans in place to transform South Africa's local poultry sector. (Image source: hyper7pro)
Kevin Lovell, CEO of SAPA, said in aiming for a five per cent economic growth rate and reducing unemployment, poverty and inequality, it is apparent that the agricultural sector has a key role to play in helping government to achieve these goals.
"As the biggest single contributor to South Africa's agricultural GDP and responsible for the employment of more than 120,000 people, the local poultry sector continues to feel the effect of high input costs, imports and dumping, all of which have had a negative effect on the potential for further expansion and job creation," said Lovell.
"As an association, we have embarked on a series of actions that will promote the cause of the emerging farmer, institute a range of measures to assist smallholder farmers, and ensure greater access to information, education and resources that will encourage ease of entry to the industry and its markets but also ensure the long-term success and sustainability of these new entrants," he said.