Mathaniah Investments Limited chairperson John Sangwa stated the company set up Southern Chickens Processing Plant following the receival of 50ha of land from chief Simamba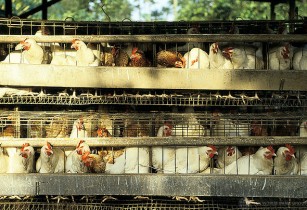 Mathaniah Investments Limited chairperson John Sangwa revealed he first started the business with 250 chickens in Kalundu. (Image source: World Bank)
According to Sangwa, the company has currently rolled out 160 local jobs and has an installed capacity of 2,000 chickens per hour.
"The plant was designed for 4,000 chickens per hour, but right now the installed capacity is 2,000, largely because certain processes are being done manually," Sangwa said.
"If only we can automate other processes, we can go beyond 4,000 birds per hour," Sangwa added.
The building of the processing plant begun on 2 June 2013 and by 9 June this year, Southern Chicken slaughtered the first chickens, the company said.
Sangwa revealed he first started the business with 250 chickens in Kalundu, working his way to be the biggest grower in Zambia.
"There are a number of challenges faced as a grower, because your future growth is tied to the growth of the processors," said Sangwa.
"Now I reached a stage where I could not grow anymore and I found myself with future capacity which was not being utilised."