The 44th edition of the EIMA international agricultural machinery exhibition, held in Bologna from 19-23 October, will showcase the latest products and ranges from the major brands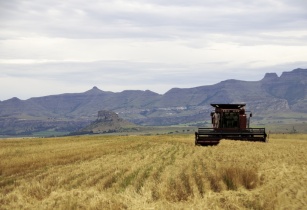 Leading companies in the agro-mechanical sector will finally present their new ranges live, after the suspension of trade fair events due to the pandemic. (Image source: Adobe Stock)
The exhibition offers high-tech solutions for all types of agriculture – from high-powered models for open field operations to specialised models for vineyards and orchards.
The exhibition marks the debut on the trade fair scene of many important innovations. Leading companies in the agro-mechanical sector will finally present their new ranges live, after a long period of suspension of trade fair events due to the pandemic.
There are many new products "on show" in the tractor sector – prestigious manufacturers with a global reach such as the Argo Tractors Group (with the Landini, McCormick and Valpadana brands), New Holland and John Deere (the latter represented by the dealer Agribertocchi), and famous brands for specialised tractors such as Antonio Carraro and the BCS Group (including the BCS, Ferrari and Pasquali brands).
The Argo Group will be presenting new products for all its brands, and as far as the Landini brand is concerned, it will be on stage with the new REX4 Stage V and the new MISTRAL2, specific ranges for vineyards and specialised crops, and the SERIE 5, which stands out for its efficiency and comfort in the utility segment. Also on show is the REX4 ELECTRA - Evolving Hybrid – winner of the 2021 Technical Innovation Competition – in a world premiere.