MTN Nigeria has launched the MTN livestock tracking solution to assist herdsmen in monitoring and tracking cattle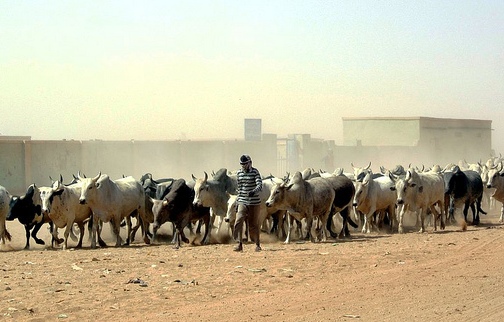 The livestock tracking solution aims to help reduce the incidence of wandering cattle. (Image Source: davidstanleytravel/Flickr)
The company launched the livestock tracking solution at the Katsina state economic and investment summit 2016. The technology was developed to help reduce challenges with cattle grazing and the judicious use of land across Nigeria. The solar-powered ICT device can track the location of cattle, send emergency alerts to the authorities in times of trouble and help in creating grazing areas separate from farmlands. It uses GPS technology to perform location tracking for cattle and geo-fencing for grazing areas.
MTN has also unveiled its mobile electricity initiative, which will provide affordable electricity to rural community dwellers. The mobile electricity solution in partnership with Nova-Lumos will bring clean, modern and affordable electricity to MTN customers in rural areas.
Speaking about the initiative, MTN executive Amina Oyagbola said, "Our customers in rural areas can replace kerosene lanterns, candles and flashlights with electricity that can power phones, fans, radios, TVs all at once and this service is already running in Katsina state. We are truly excited about these products and their implications for accelerated socio-economic development across the country."
"We believe ICT is the future and MTN is committed to supporting Katsina and indeed Nigeria to ensure preparedness and empowerment towards this future." she added.