This year's World Water Day coincides with the United Nations' (UN) midterm review of the Water Action Decade, providing an opportunity for governments and corporations to pause, reflect and determine urgnt actions needed to speed up the progress in delivery on universal access to water and sanitation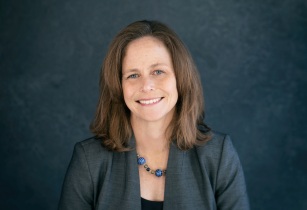 AfDB's Vice President Beth Dunfords issues statement addressing Africa's water and food security issues. (Image source: AfDB)
Commitments forming the Water Action Agenda will be launched at the UN Water Conference, scheduled to take place from 22-24 March 2023 – the first event of its kind in nearly 50 years.
The theme of World Water Day 2023, 'Accelerating change' is a wake-up call to do even more to solve the water and sanitation crises. There is a pressing need for governments, regional associations, and global development partners to take collective and urgent action. It is also important to consider the complex interplay between water and energy supply and demand, food ecosystems and the impacts of climate change to address the diverse needs and use of water, develop innovative ideas, and optimise finance in the water sector.
Within the African Development Bank's (AfDB's) High 5 strategic priorities, water security underpins food security (agriculture represents 70% of total water consumption), energy security (high dependence on hydropower, and water is an input for other sources of energy), industrialisation (water as a key input and catalyst), regional integration (through transboundary waters) and particularly improving the quality of life for the people of Africa (impacts on health, nutrition, education, gender equity and livelihoods).
In 2022, AfDB's water and sanitation portfolio of US$473mn provided water access to an estimated 6.8 mn people, and jobs to over 24,000 people in Africa. In Kenya, projects like the Kenya Towns Sustainable Water Supply and Sanitation Programme have improved the quality of life for beneficiaries, while also initiating projects to ensure clean, safe and consistent water supply access in 28 small towns in Kenya. The Oyugis Water Supply and Sanitation Project which was completed in January 2023, for example, produces 12,000 cu/m of water each day, serving more than 60,000 people.
Towards 2030 and beyond, AfDB will continue to work with and support African countries to drive achievement of Sustainable Development Goal (SDG) 6 targets.